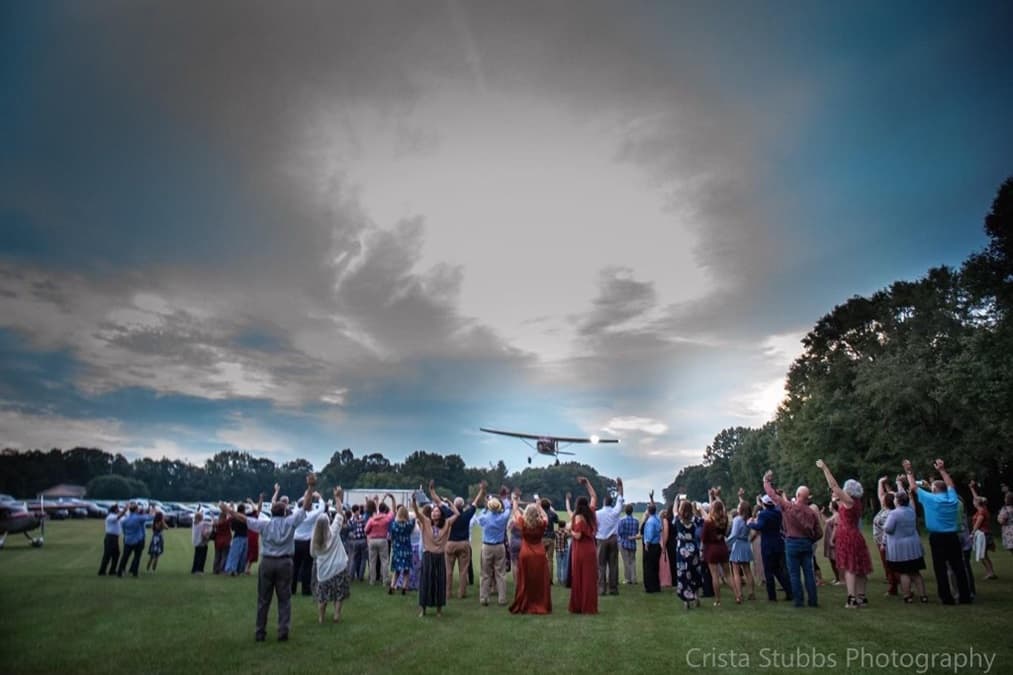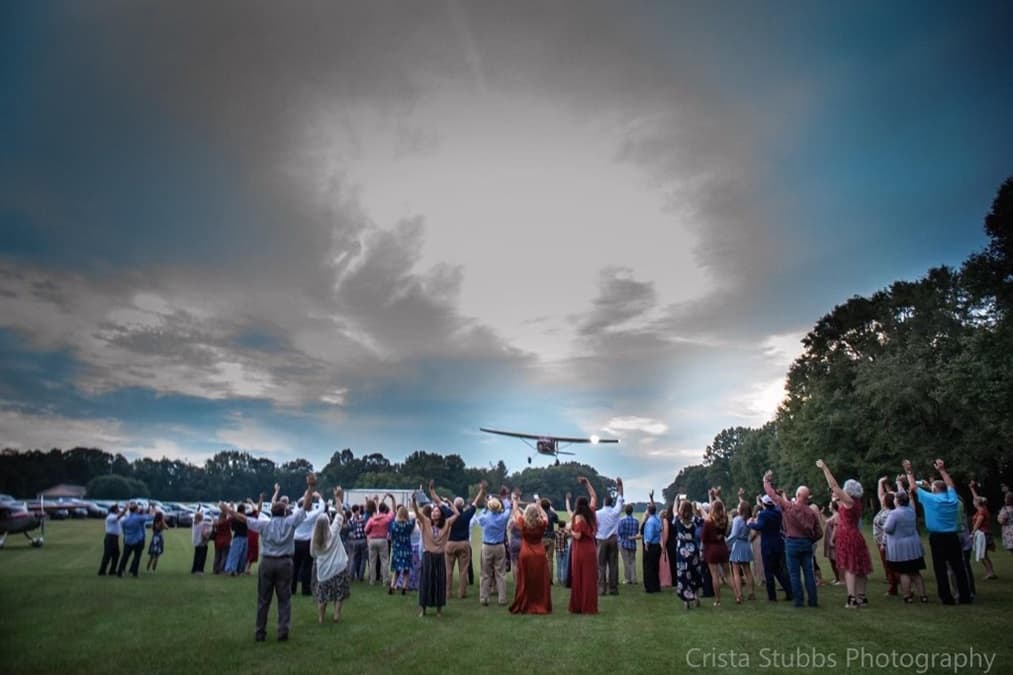 Now this is the way to get married:
Thaxton arrived in style in his family's polished Cessna 170. His groomsmen followed, flying a Stinson 108, a Cessna 185, an Aeronca Champ, and a Cessna 172. Once they chocked their aircraft, the groomsmen walked from the grass runway to the wooded ceremony site, with ZZ Top's Sharp Dressed Man playing in the background.
Read the rest of the story and see more pictures at AOPA.org.