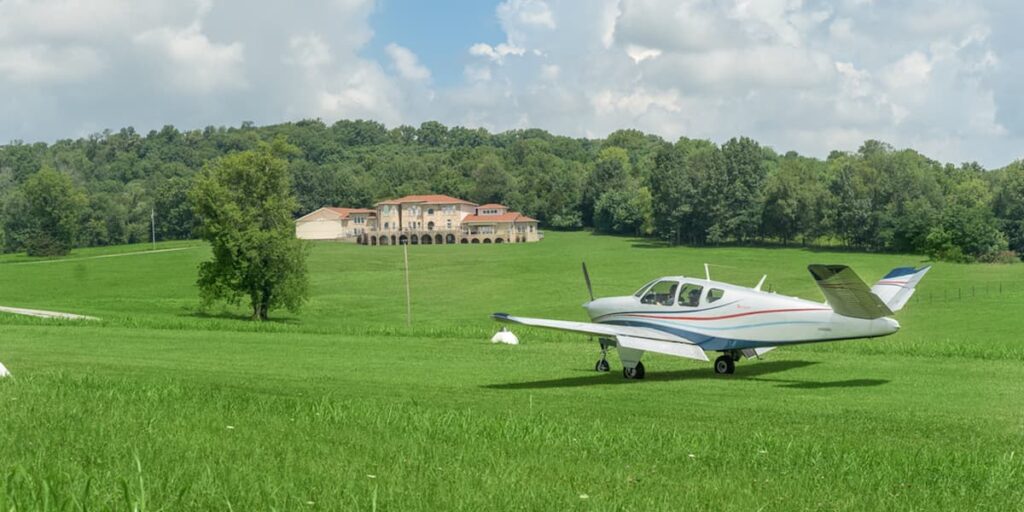 A home on 26+ acres at Tennessee's Pleasant Grove Airpark (8TN2) will be auctioned, online, beginning Nov. 8 and closing Nov. 18 at 11 am CT.
Home and Property includes: Private Hangar (60′ x 72′), Community Airstrip (3000 ft. x 60 ft. Turf), 5 Bedrooms with Full en-Suite Bathrooms, Indoor Ionized Heated Pool (16 x 32 x 5′), In-Law Suite in Full Daylight Basement Level, Elevator Access to All Levels, Only one Hour to Nashville or Huntsville, Ideal for Pilots, Car Enthusiasts/Collectors or Equestrian Interests, Panoramic Views of Pasture, and Scenic Rolling Hills.
See more details and pictures at the duPont Registry website.