Heaven's Landing developer Mike Ciochetti and I have had a years-long discussion about living the airpark lifestyle. It is – or should be – so much more than simply a home where you can park your plane. There is – or should be – a lifestyle that goes along.
Speaking to that lifestyle, Mike and his wife Holly are organizing a "Fly Out to Great Exuma, Bahamas" at the new Heaven's Landing Outpost at the Grand Isle Resort from November 10-13, 2016.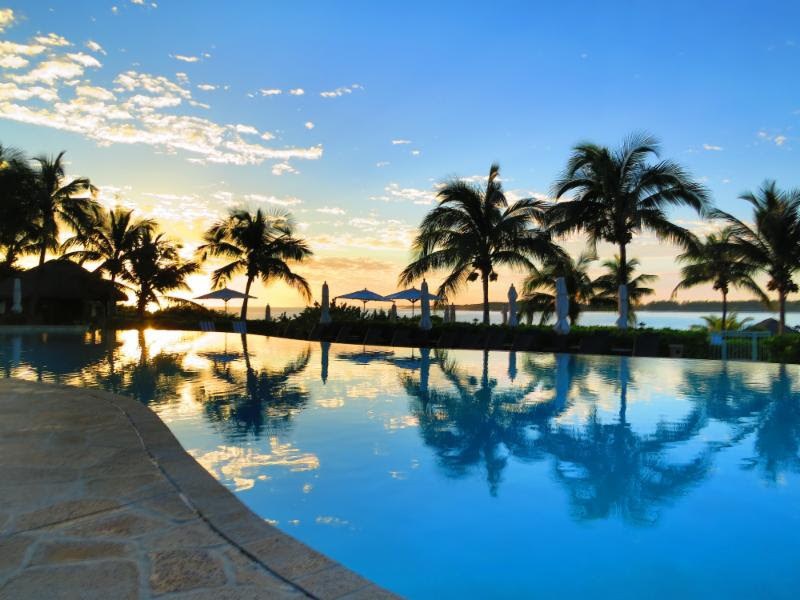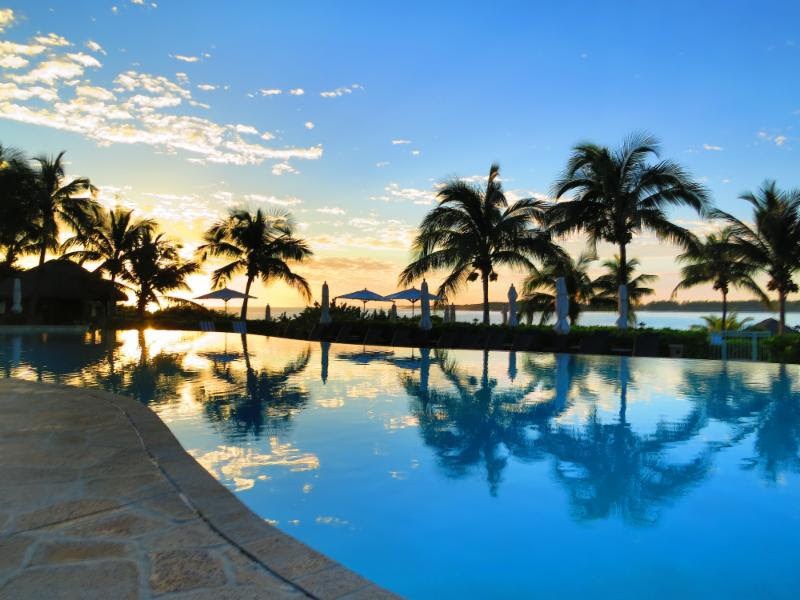 Schedule of Events
The Grand Isle Resort is rolling out the red carpet and has planned an itinerary sure to please everyone that plans to join us.
Thursday, November 10th:
Arrival, check in, and relax at the Grand Isle Resort & Spa.
Familiarize yourself with the luxury accommodations.
Self-tour the resort, marina, golf course, and Emerald Bay on your private golf cart.
Take in all of the amazing ocean views and perfect weather.
Enjoy an "Island BBQ" themed dinner at Grand Isle's poolside restaurant overlooking Emerald Bay at 6:00 p.m.
After dinner enjoy a traditional Bahamian "Junkanoo" bonfire on the beach just steps away.
Friday, November 11th:
Take an incredible boat trip up the Exuma Cays, 365 stunning islands that were recently declared "the most beautiful place from space" by astronaut Scott Kelly.
Experience the famous swimming pigs, giant iguanas, the Dragon's Breath Blowholes, and the amazing Questions Mark Sandbar, all while enjoying the bluest and most transparent water in the world.
Enjoy a traditional Bahamian lunch on Little Farmer's Cay at Ty's Sunset Bar & Grill, just feet away from a gorgeous white sandy beach, and adjacent to a 2,500' paved runway.
Cruise back to Grand Isle Resort as you await a stunning island sunset over the water.
Enjoy live Country & Blues music performed on location at the Grand Isle Resort.
Saturday, November 12th:
Abundant options await you on this final fully day at the resort.
No trip would be complete without a round at the Greg Norman Signature Golf Course.
Book a fishing charter.
Head out for some snorkeling or scuba.
Pamper yourself or you spouse at the resort's Sea Star Spa.
Relax and enjoy the infinity pool, mile long beach, or some of the watersports offered.
Close out the evening as we all head to dinner at local favorite "Catch A Fire" for some great food and live Bahamian music at sunset.
Sunday, November 13th:
Breakfast
Depart (unfortunately) unless you decide to stay longer.
If flying yourself isn't in the cards, Delta Airlines offers daily flights. Contact Mike (email) or Holley at 706-212-0017 for more information.