Ted Hensley, in a September 4 email, noted…
"Hensley Airpark in East Tennessee is temporarily closed due to the cutting of the runway for a much anticipated drainage improvement to the North End.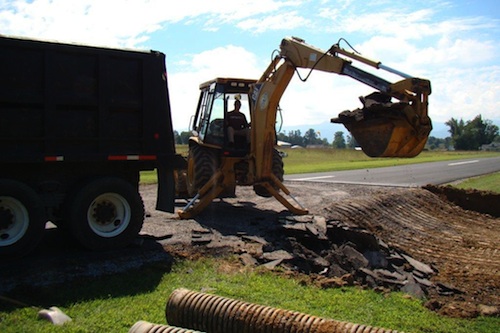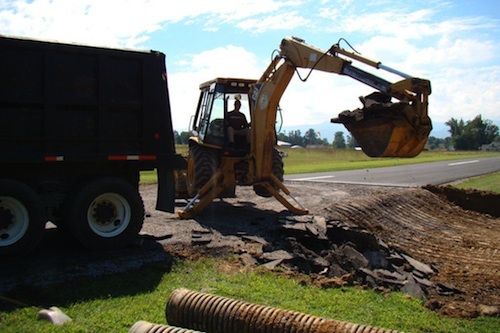 "The above photo was taken at noon today [September 4] and you can see that the asphalt has been removed in the area to be excavated. In meeting with the contractor, he hopes to have the pipes installed and the runway repaved this Friday [September 6]. There will then be several more days of effort where the culverts go under the grass strip along the eastern edge of the paved runway and the common area along the western side of the paved runway.
"The entire project is due for completion by Wednesday the 11th, Lord willing and the creeks don't rise."