A pair of stories in Axios shine a spotlight on current challenges in the real estate market. Especially if you are a buyer.
The biggest issue is a lack of homes for sale. Just over one millions homes are available for sale. That's down from just over four million in 2007-2008.
Homes for Sale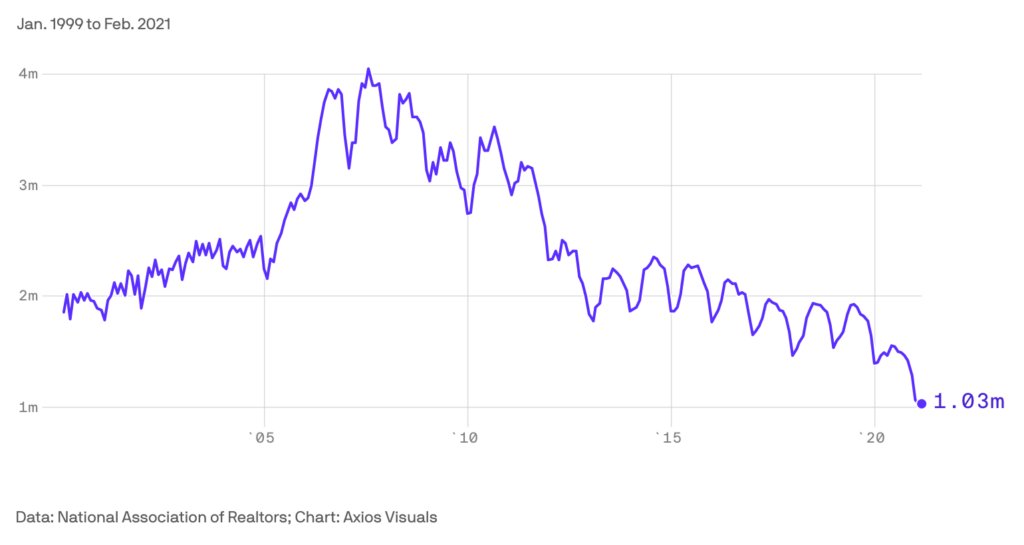 Stories of bidding wars are more common each day.
From the story, "Almost half of homes now sell within one week of being listed, per Redfin."
Meanwhile, a whole new class of buyers is entering the market. A separate Axios story reports that 4.8+ million Millennials will flip from renters to buyers as soon as they find a suitable property.
From the story, "What millennials want: Rati says the average millennial buyer wants a house with a nice backyard in a desirable, quiet location."
That sounds like most airparks.
I spoke with a realtor today who told me three recent transactions in the airpark she lives in went to non-pilot buyers.
Yikes.