We kicked on 2016 with an Airpark Wish List survey. The idea was to ask what amenities people are most interested in. So far, we've received 105 responses.
To make more sense of the data we first asked respondents if they were looking for an airpark home (56.2%), already lived on an airpark (34.3%), we're planning to develop an airpark (6.7%) or had already developed an airpark (2.9%).
Perspective of Airpark Wish List Respondents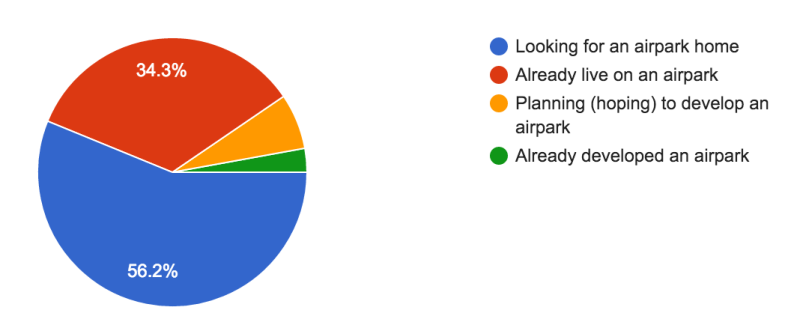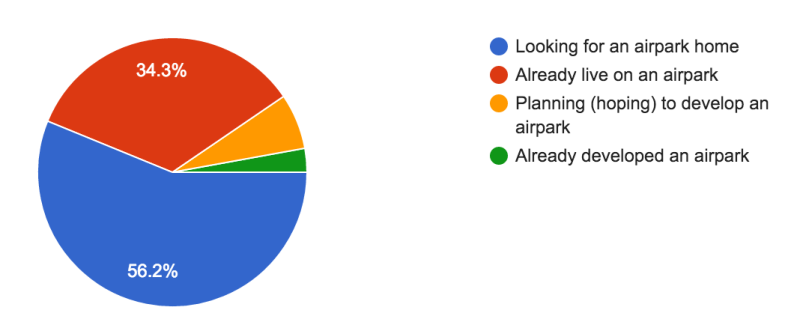 To start, I'm going to present data from the perspective of those looking for an airpark to call home.
Preferred Lot Size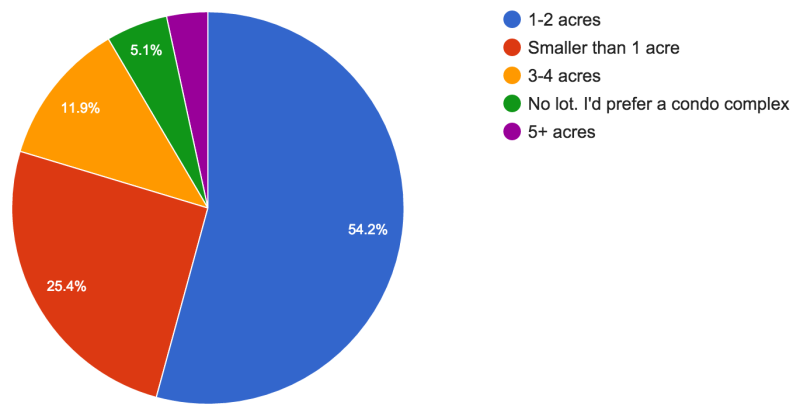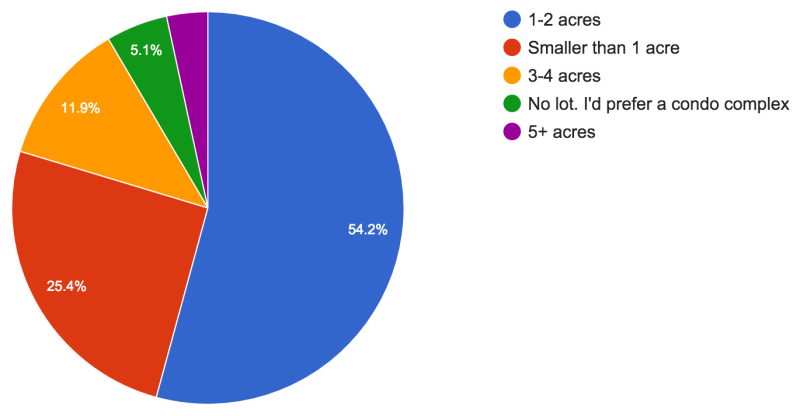 Should an airpark restrict the style/size of homes an owner can build?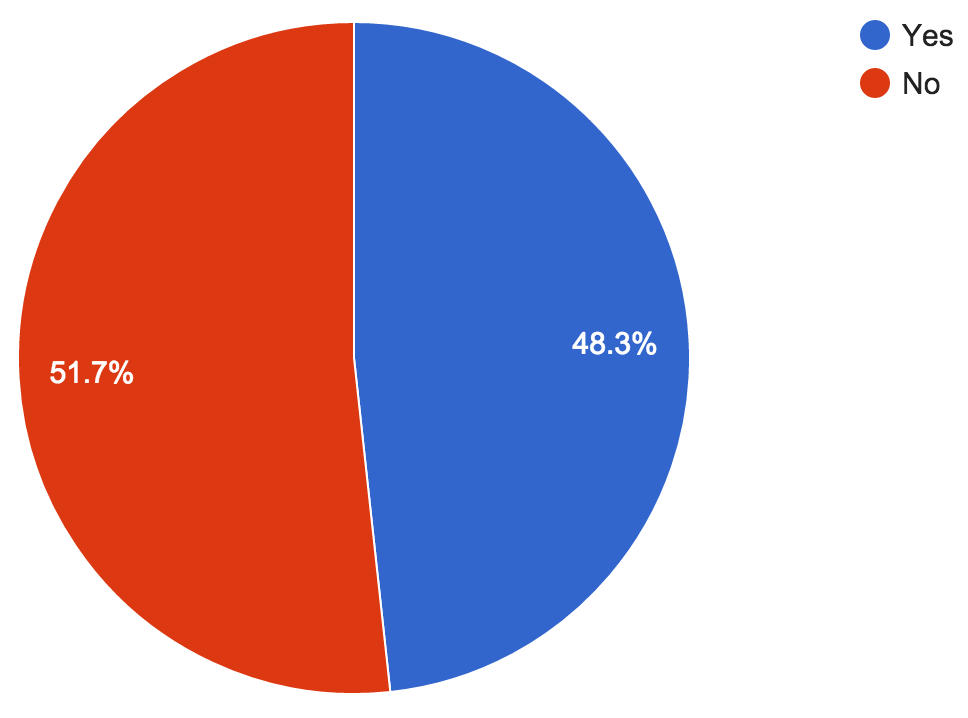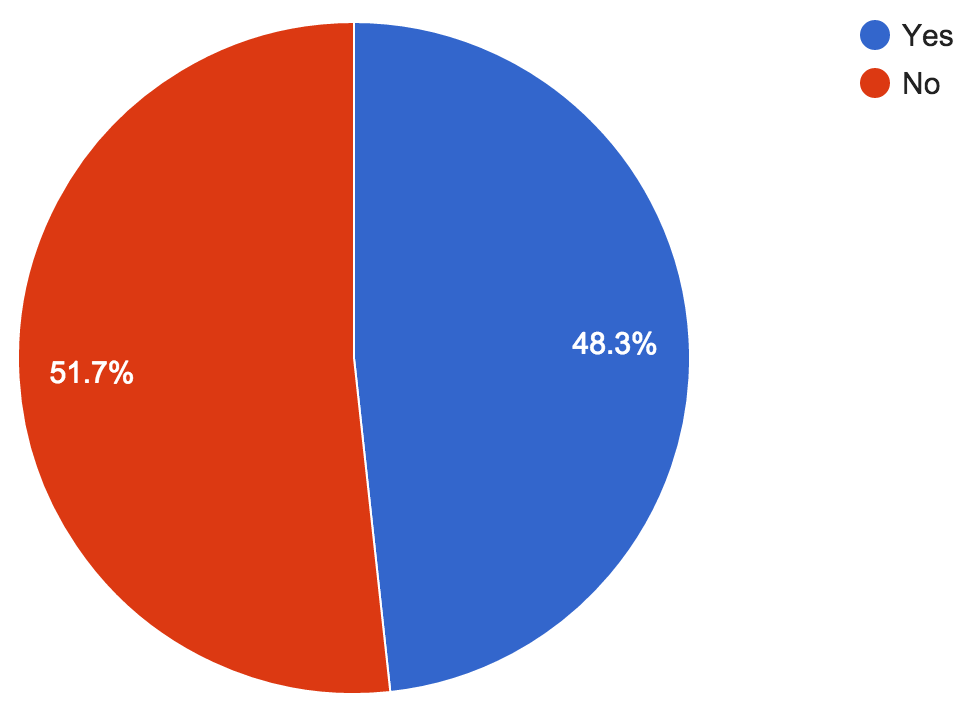 Preferred homeowner's association type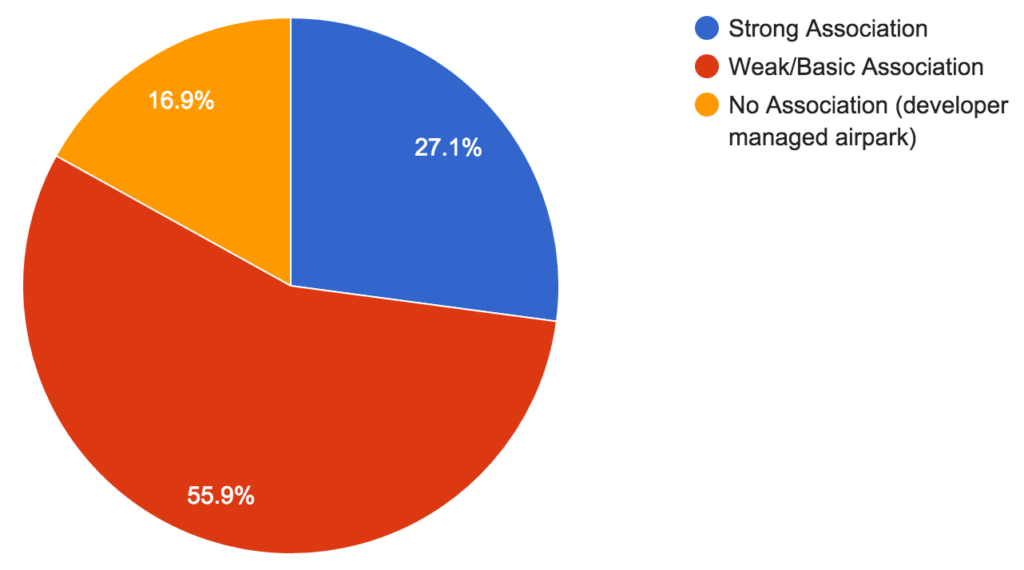 Desired Location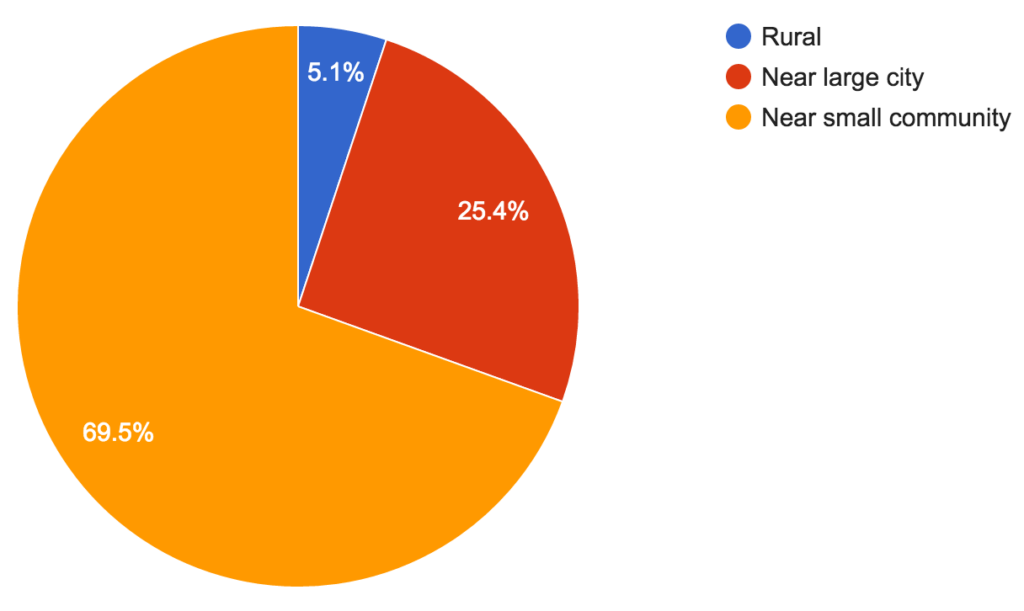 Buy or Build Home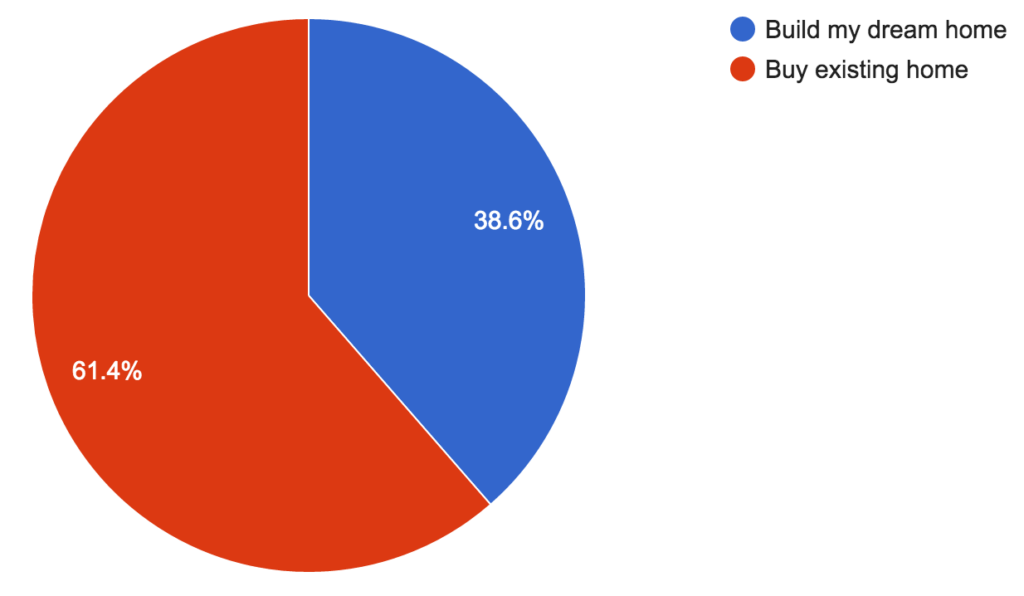 Ideal airpark size [number of lots]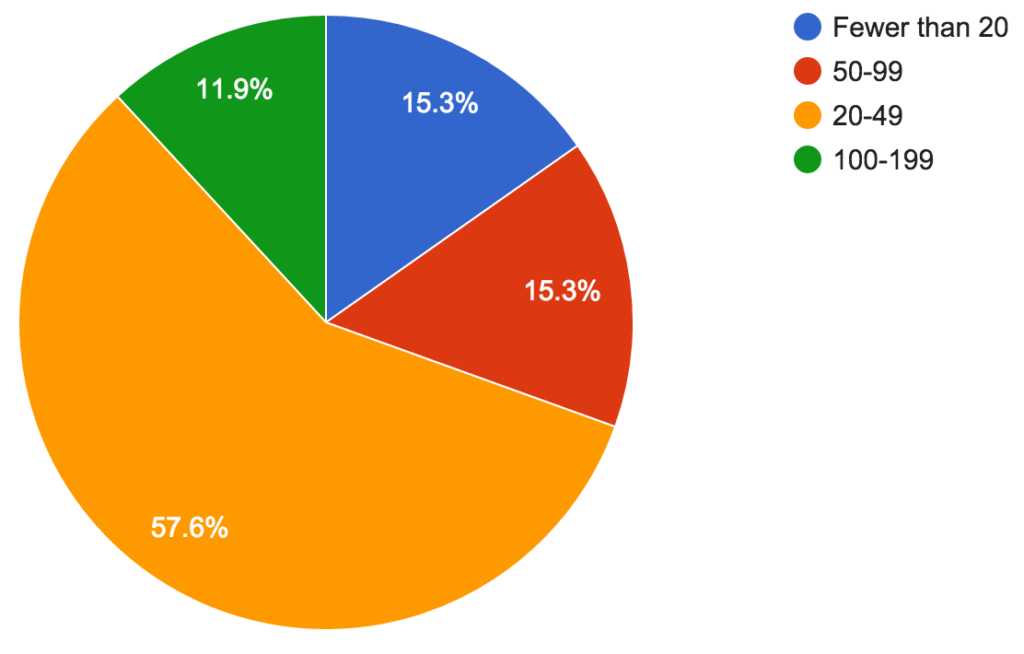 Amount Willing to Pay Monthly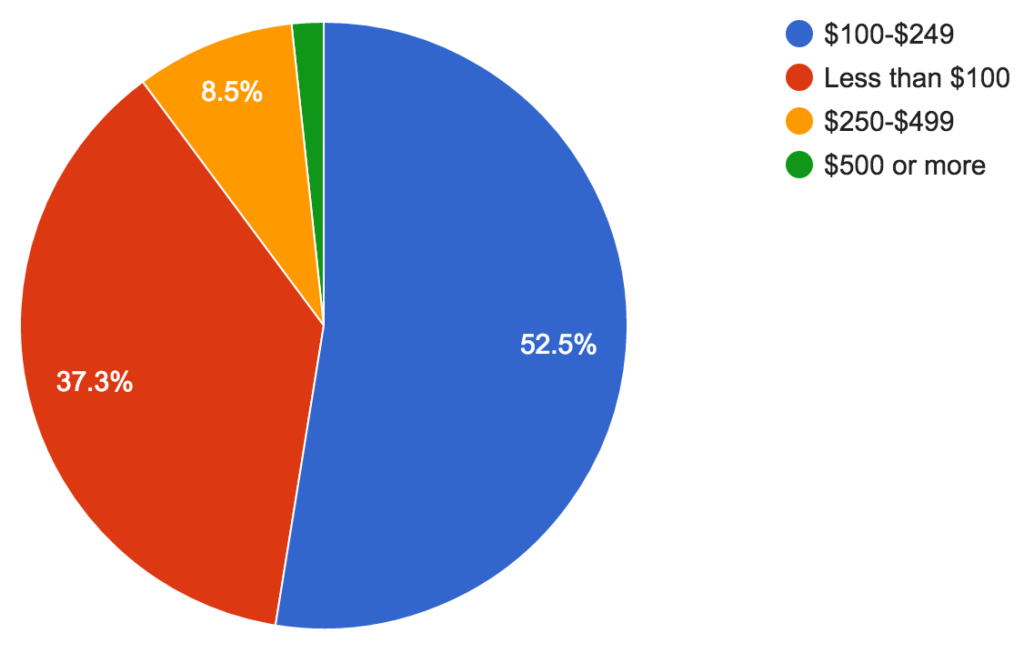 Preferred runway surface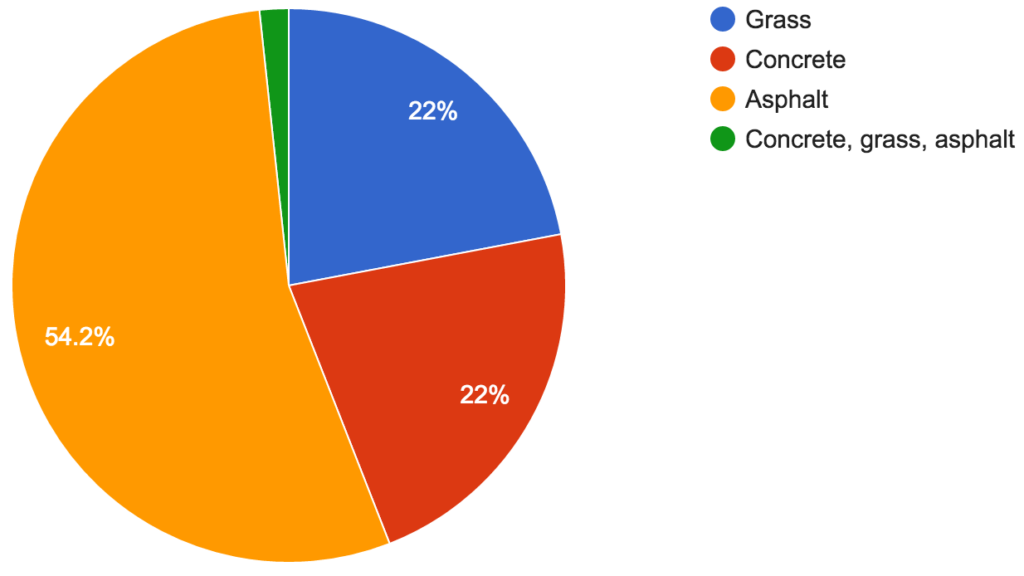 Preferred runway length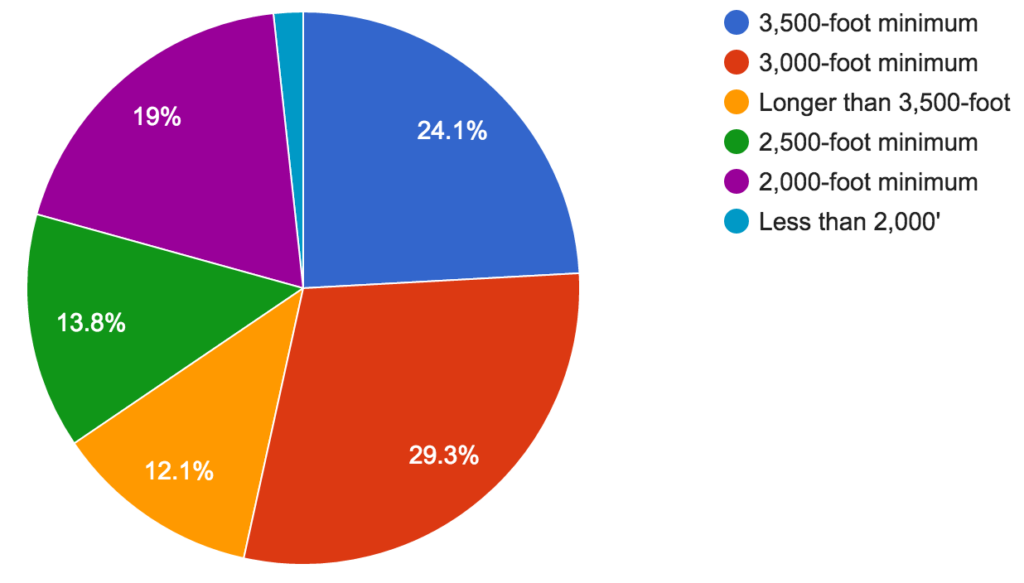 Preferred runway lighting

This is just a start. More Airpark Wish List survey data will be presented over the next several weeks to present additional results.