Tennessee pilots Dr. Karl Rogers and his wife Connie recently completed their new vacation home at Big South Airpark near Oneida, Tenn., which features a hangar for their plane complete with a turntable to make life easy.
The Nashville couple — he has his instrument and multi-engine ratings, as well as a commercial pilot certificate, while she recently earned her private pilot certificate — own a Piper Malibu Matrix.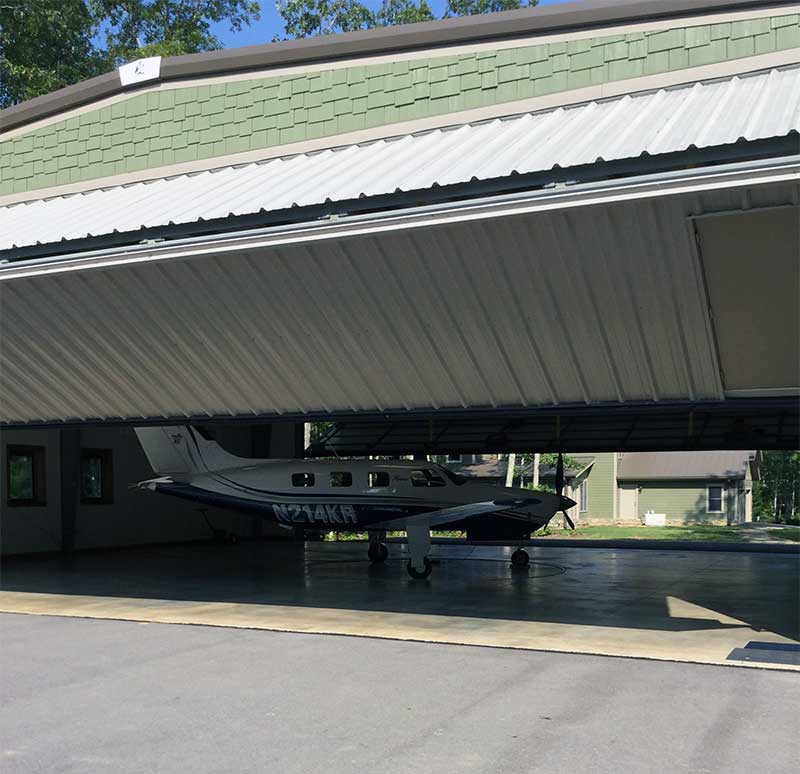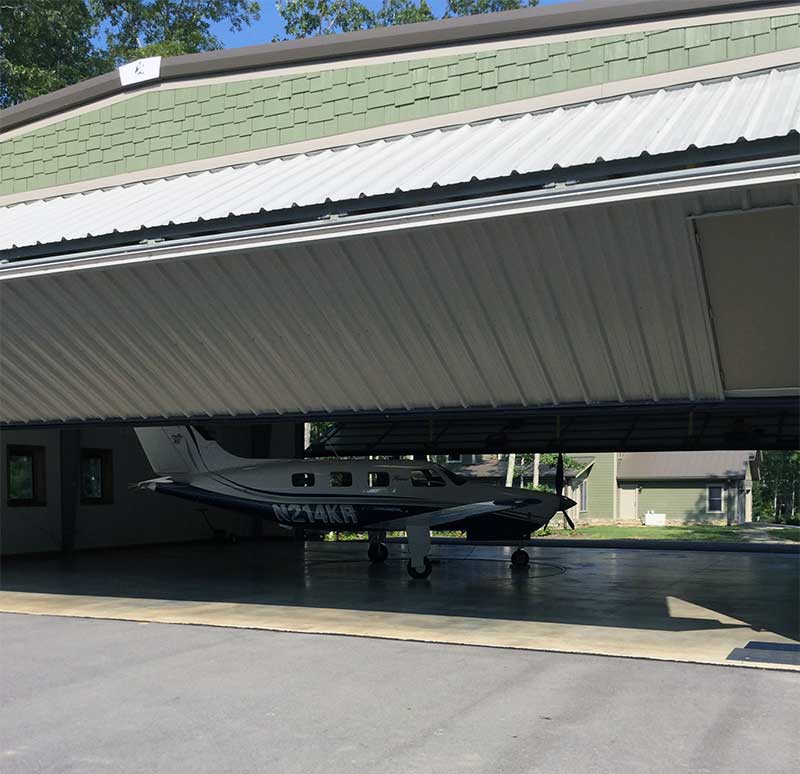 Adjacent to the Rogers' new vacation home at the airpark is a 60- x 50-foot custom steel construction hangar with doors from Schweiss Doors on both sides.
The bifold liftstrap doors, with automatic latches, walk doors and remote openers, are 48 feet wide with a clear opening of 15 feet.
"We activate the door when getting close so it's open to where we can taxi into the hangar without having to stop and wait for it," Rogers says. "We had the foresight to install a carousel in the hangar, to position the plane for easy entrance and exit. It also can be operated remotely, which adds another level of convenience."
The home and hangar were built by Chris Donald of Carolina Contractors, of Oneida, Tenn. The company also has an office in Hilton, Head, S.C.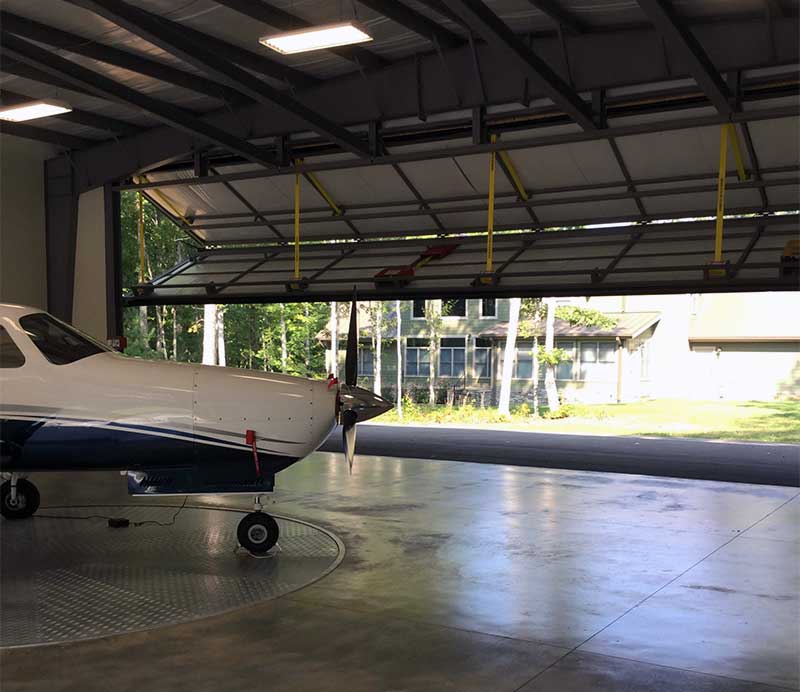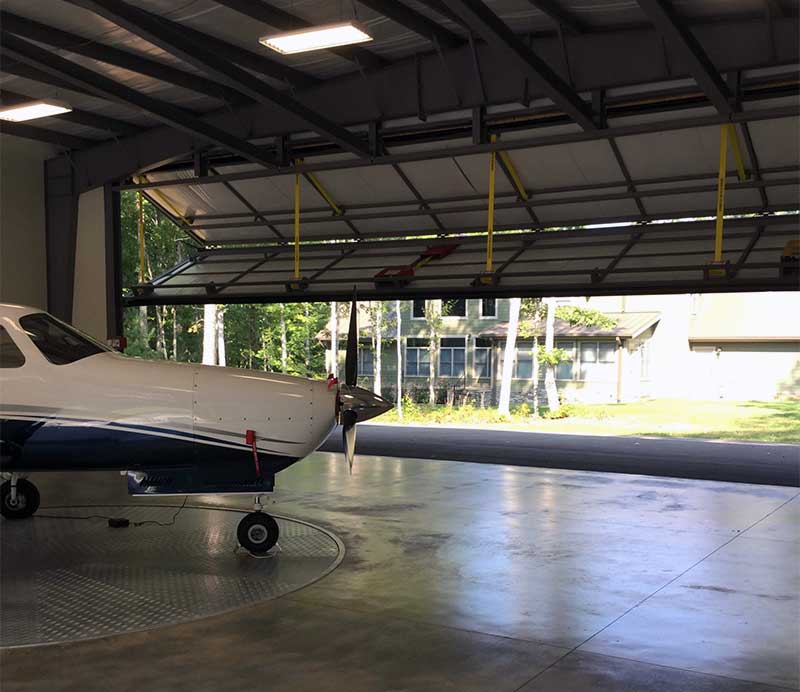 "Their team of experts built our vacation home in the mountains of East Tennessee," Rogers said. "They used innovative 3D computer technology to help us visualize our home even before the foundation was laid. This enabled us to make changes without costly expenses."
Carolina Contractors also handled the installation of the Schweiss Doors bifold doors.
"I called the Schweiss office a few times before and during the installation and they were quite helpful," Donald says. "The doors with the straps and remote are very nice."
The Rogers decided on a second door even though the hangar had a carousel.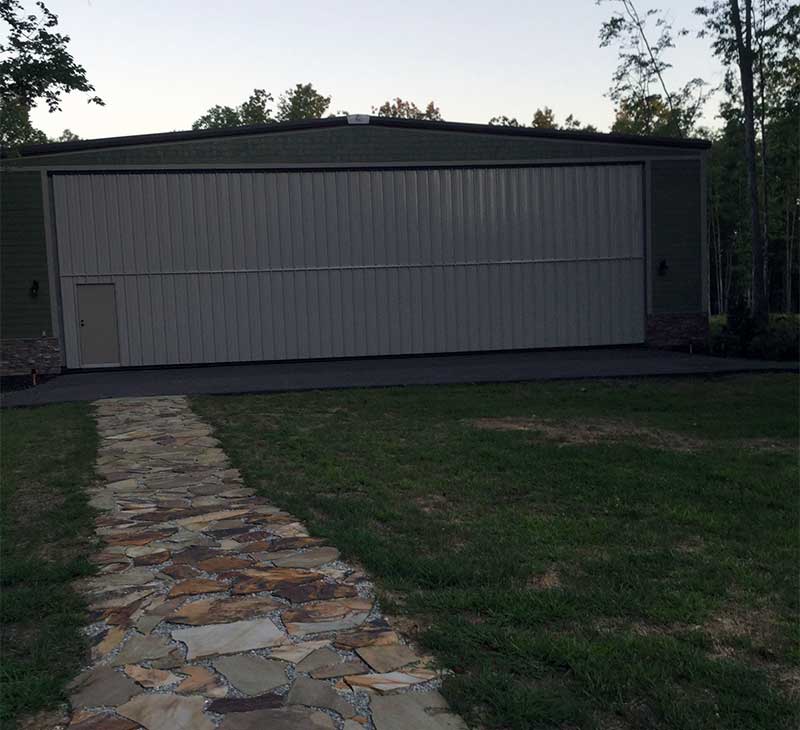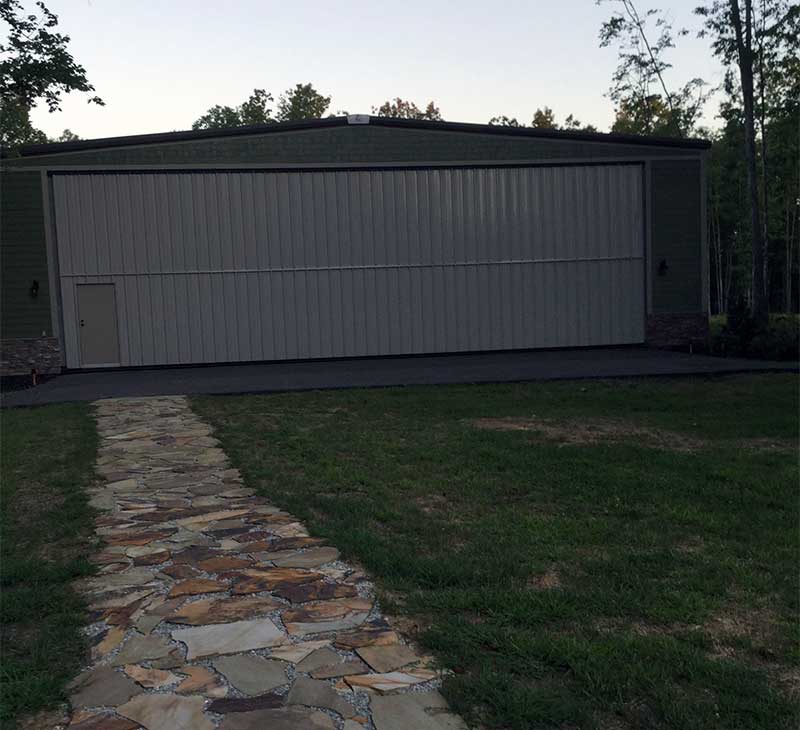 "The taxiway is behind the backyard, so with just one door, he would only be able to see the back of his hangar," Donald said. "We decided on a second door for the back of the hangar that faces the back of his house for better airflow, especially during the warmer months, and so he could see his plane from the house. We added a small paved apron behind the hangar so he can pull out the plane and wash it."